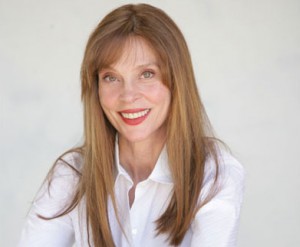 In 1989, my brother-in-law David Ladd, a prominent film executive, called me and asked if I would like to attend a black tie affair honoring Ted Turner and the debut of his newest "creation", The Better World Society. David's wife is my beautiful and talented sister, Dey Young. She is also a successful actress, and, at the time she was out of town working on a film. David needed an escort. We went. Ted Turner had the flu, and did not attend at the very last moment. It was a very prestigious "industry" audience. The dinner was hosted by Barbara Streisand. There was, of course, disappointment when Ted did not appear. Jean-Michel Cousteau spoke in Ted's place. He spoke poignantly of the need for more uplifting programming for television.
The creation and sponsorship of the Better World Society by Turner, was hopefully to supply better programming which would address, in depth, many provocative social issues. The dinner was a presentation and request for support from the Hollywood community. At each plate was a brochure with a questionnaire welcoming the attendees to select ways they might want to contribute. I was very inspired by the Better World concept, and wanted to be part of the effort. I immediately wrote the woman who's name was on the brochure, Lori Henry. I sent her a photograph and resume and asked if she might be able to use my skills. Two days later she called from New York. She was delightful and bright and remains a dear friend to this day.
She asked me to host, in Ted's behalf, the Academy Award fund raising dinner at the Mondrian Hotel. This began a series of wonderful opportunities to lend my public speaking abilities to the needs of the Better World Society. I introduced Ted numerous times in the following months when Ted movingly, brilliantly, and often outrageously spoke of his vision for a better world.
The high point and most memorable involvement I had, was the experience of attending a Leadership Council in Atlanta, that Ted organized for BWS. He chose 40 of the world's leaders in the environment, politics, cable, science and entertainment to attend. It was a three day intensive where each individual shared their view of the world at large, the needs for change, and how they saw change could be implemented through better, more responsible media. Dialog Sessions were then created where ideas could be exchanged. Ted invited me to attend.
At the closing luncheon, I gave a speech and was then to introduce Ted. I was somewhat nervous in front of this extraordinary group of individuals, even though many had become friends over those past three days. I completed my speech, and I was so relieved, I sat down. I forgot to introduce Ted. Thank God, Lori Henry jumped up and graciously introduced him.
I have to say, that Ted Turner remains one of the people I admire greatly. He accelerated our world forever by creating a global media. He is also one of the truly outrageous, unedited men I've ever been around. He speaks his mind. His communication is without concern for friends or enemies. He gets the job done, and moves things out of stagnancy into new, more creative forms. In my opinion, he is one of the rare, odd, and great men of the 20th century.
Unfortunately, the Better World Society did not make it out of the Eighties. It was unable to sustain enough outside funds and interest to continue. It inspired many of the people who were involved, however, to carry forth Ted's vision in their own ways, very successfully. Some of those involved were John Hendricks, CEO of the Discovery Channel, Jim Henson, creator of the Muppets, Jean-Michel and Jacques Cousteau, Al Gore and others.
My next step in this kind of work soon came forward. As the Better World Society came to a close, Ted introduced me to Dr. Noel Brown at the United Nations Environment Programme. By 1990, I would be working for Dr. Brown.