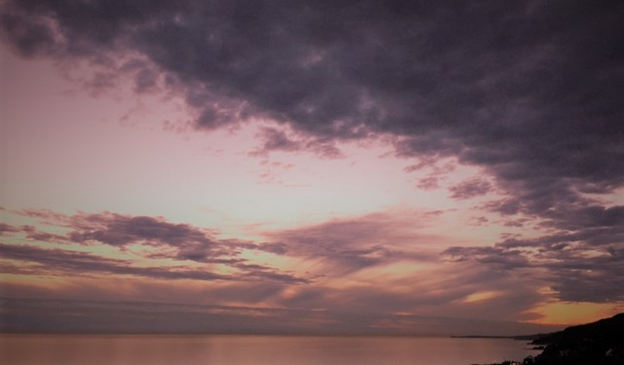 I am looking at the rising light of this sacred day and embracing the Silence. This moment is God's moment. Regardless of any circumstance, I have the freedom to call for God, to call for my God Self to be present. The Peace that immediately responds to my call has sound within it. It is sound that softly expands as I listen to it.
I am looking at the clouds gently move, seemingly in harmony with the the sound within me that is now all around me. What my eyes are seeing are the soft billowy light of grays, white, clean blue and pink and the lavender of clouds. They are dancing with this inner sound. I am looking at God's Art and listening to God's symphony at the same time.
All the rest of me is in quiet attendance to this Presence as my Soul is expanding into itself . Into this eternal now. It is all mine.
It is All me. It is unfettered. Free.
I am cage free.